Detachable Top Cover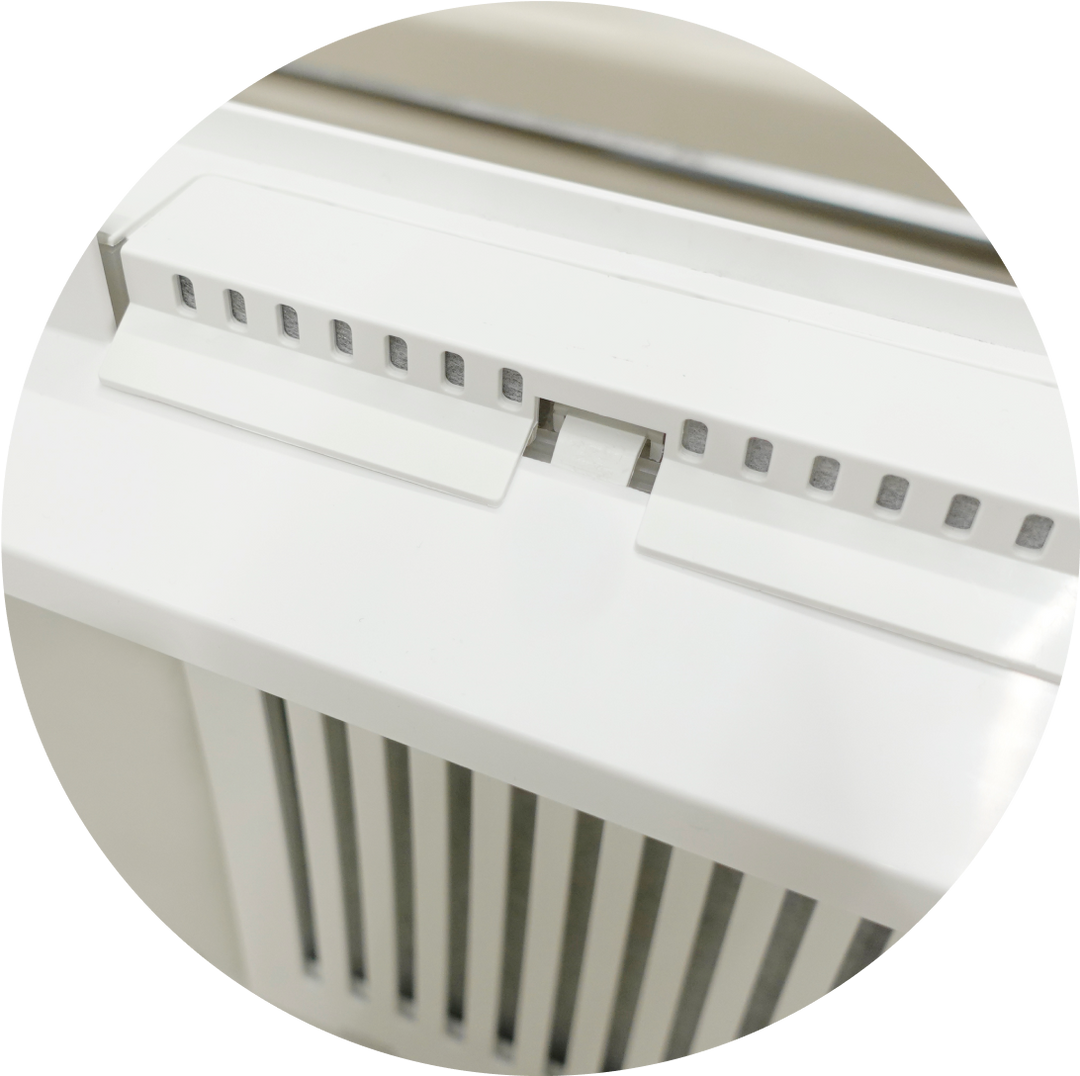 Air-Filtration
USB Port
Large Space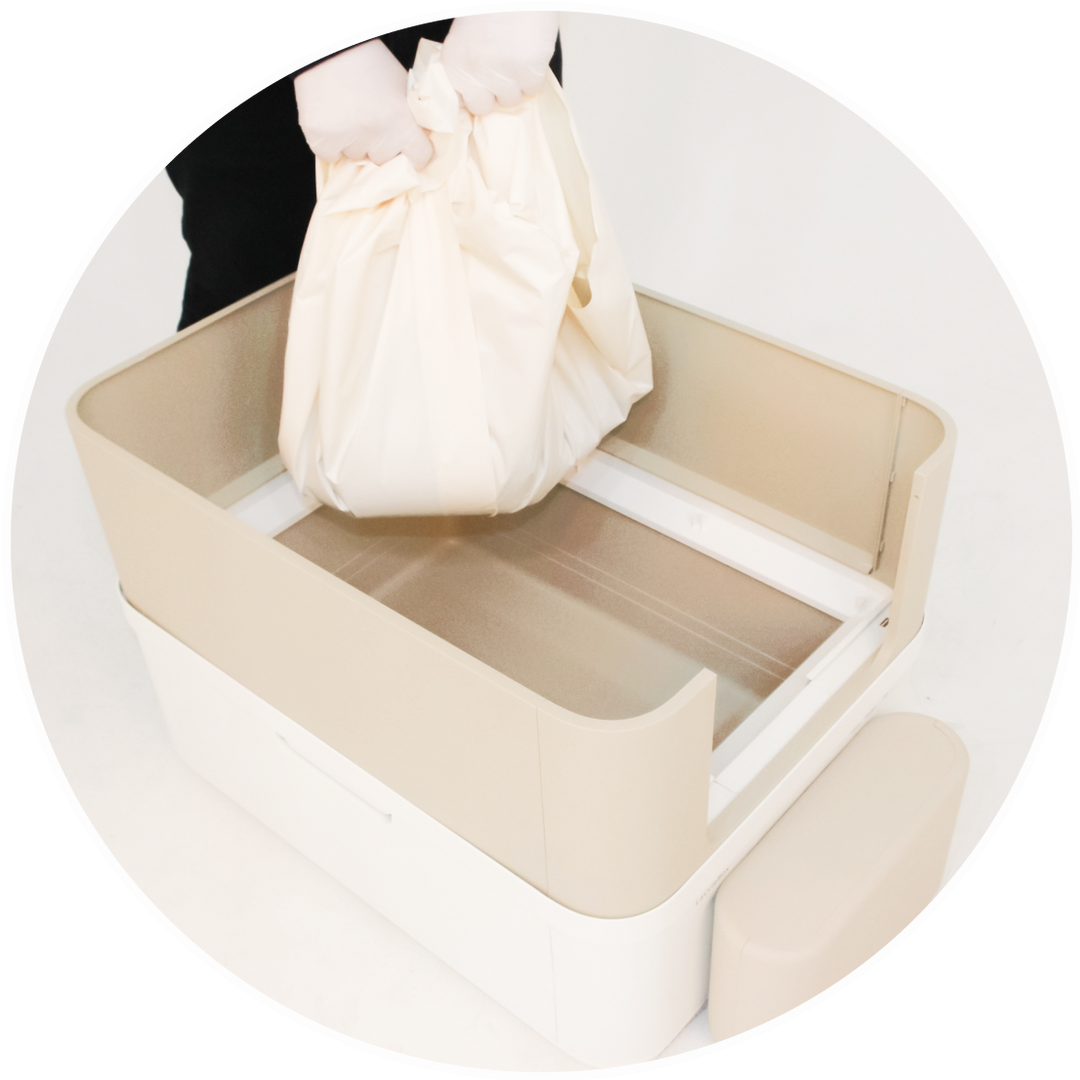 Easy Cleaning
App Integration
Customizable Design
Based on the cat's preference, LavvieBox can be customized flexibly with a detachable top cover.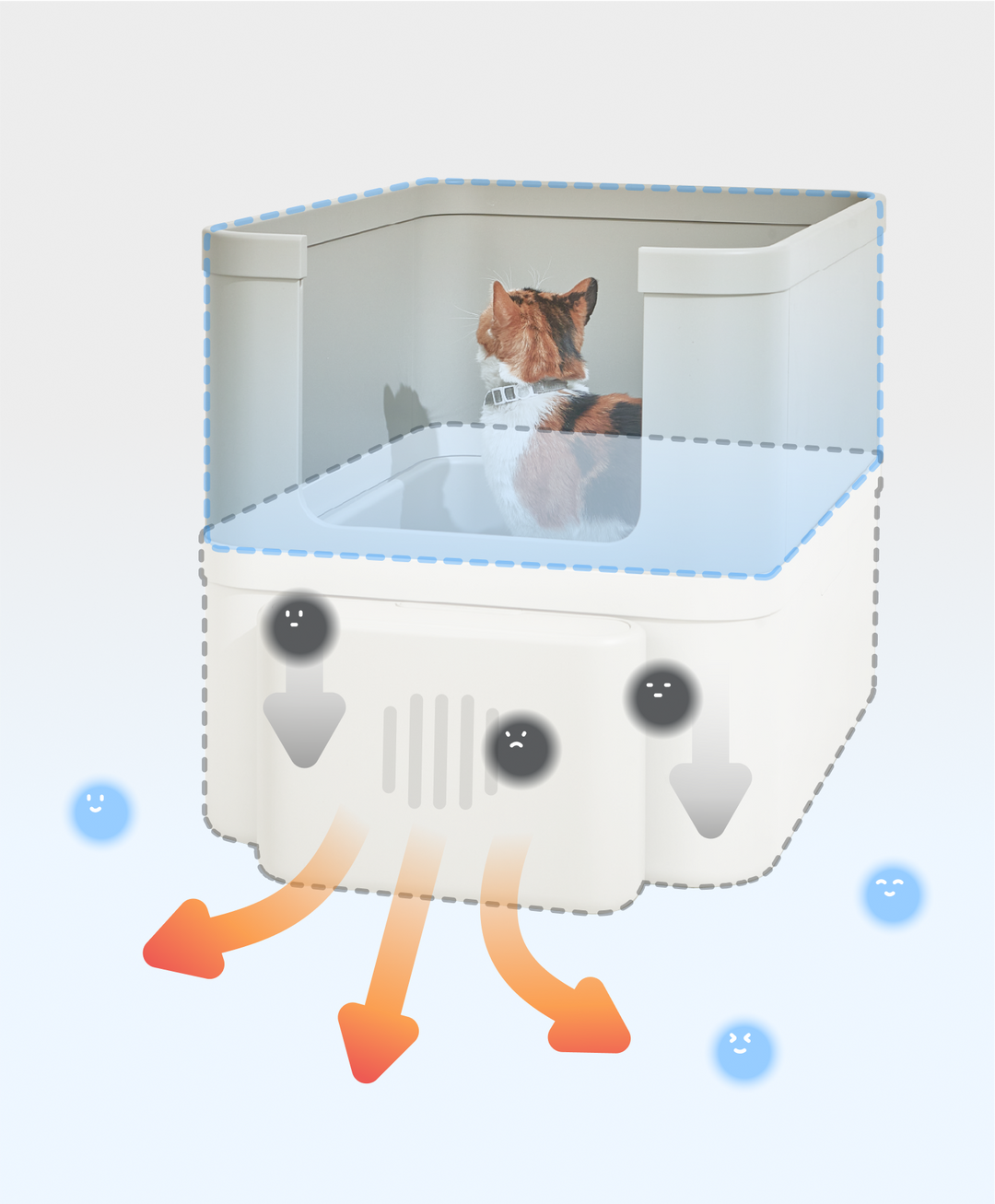 Airflow Control with Low Noise Level
The air fan prevents airflow from rising above the cat's sitting height, aiding in cat eye care and protecting against eye diseases.
LavvieBox's fan operates at approximately 10dB, producing a quiet sound to accommodate the sensitive hearing of cats.
Three Layered Filtration System
10 db Silent Fan
3-Layered Air Filter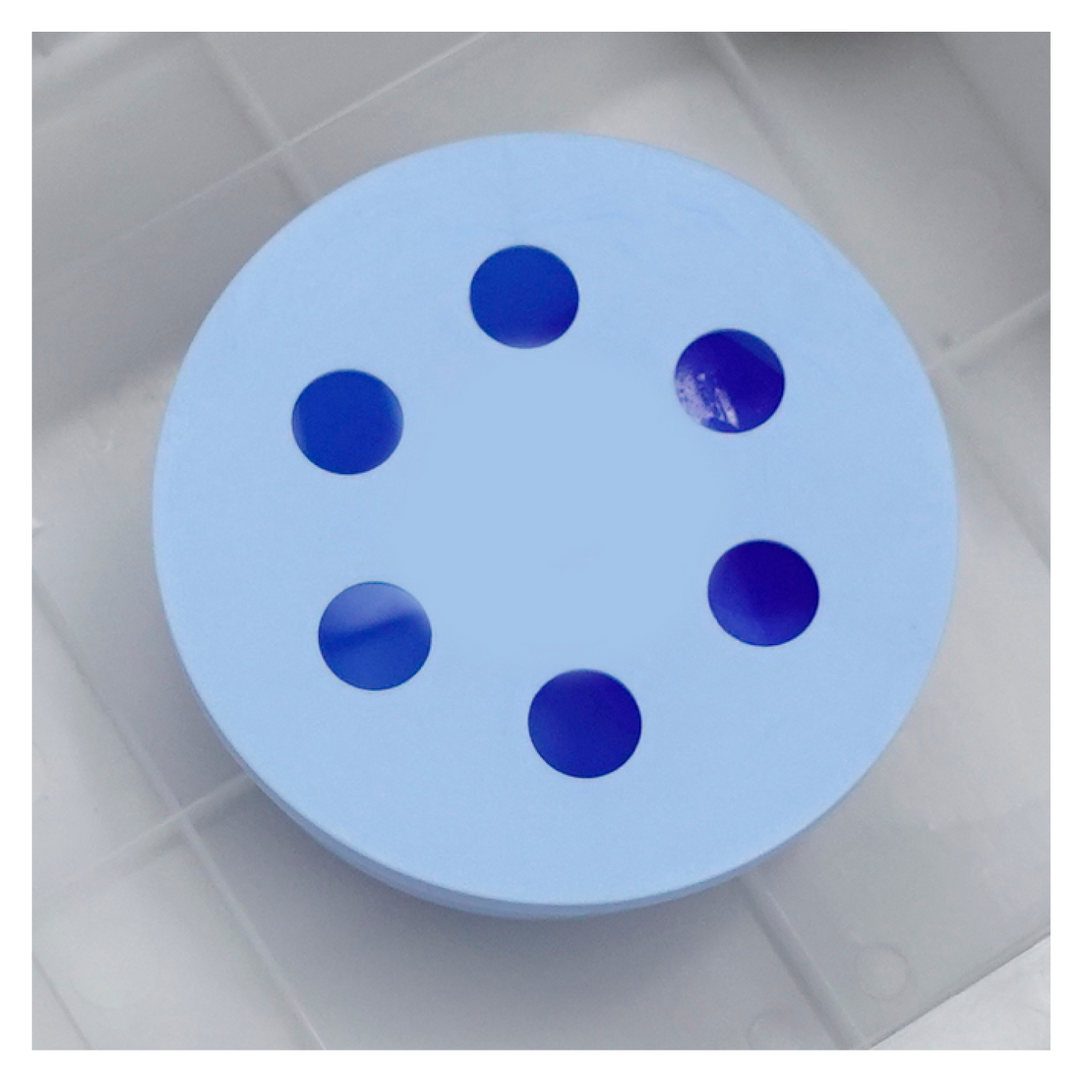 D.Odeur Gel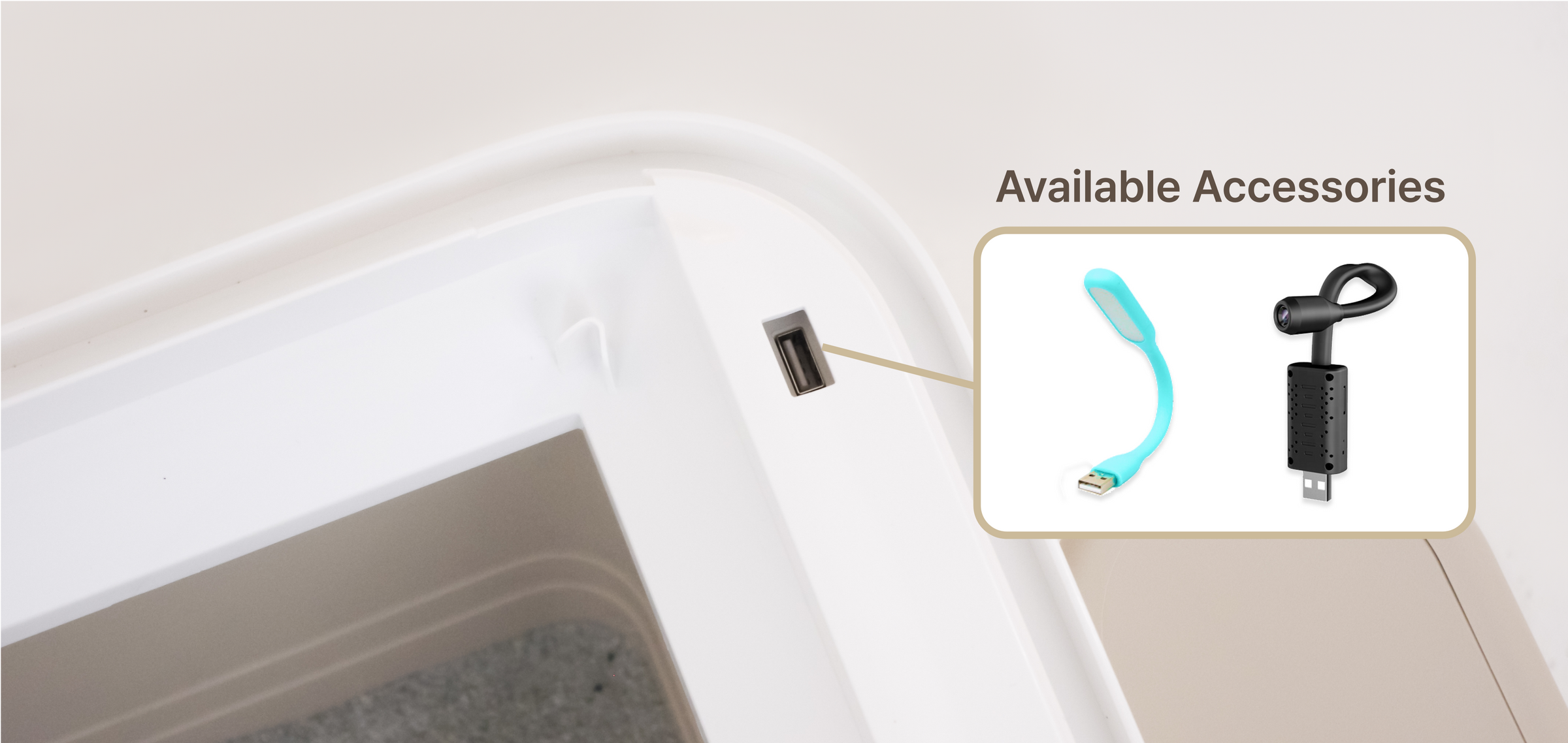 USB Port Installation
USB port allows utilization of various USB-compatible accessories.
Spacious Size
LavvieBox enables freedom in movement from any angle and provides a cozy space for activities. LavvieBox is 1.5 times larger than the average body length of a cat, providing comfortable and spacious area for all cats.
LavvieBox Internal Length : 67cm
Average Cat Body Length : 46cm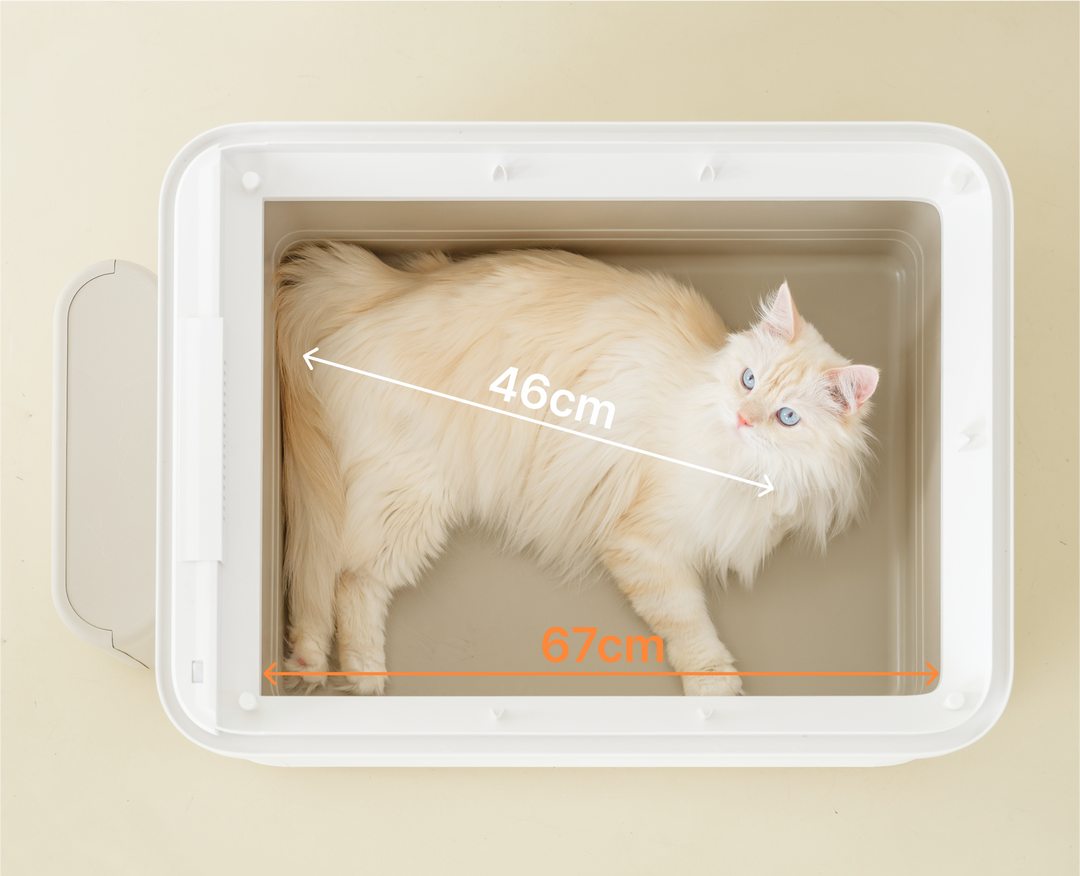 Easy Cleaning
LavvieBox is an all-in-one easy-to-clean litter box with a removable waste tray inside, eliminating the need to lift or wash the unit itself.
Biodegradable Liner
LavvieBox Liner is crafted from tough and thick natural material made from cornstarch, designed to withstand even the toughest of cat claws.
It is over 10 times stronger and thicker than regular plastic bags.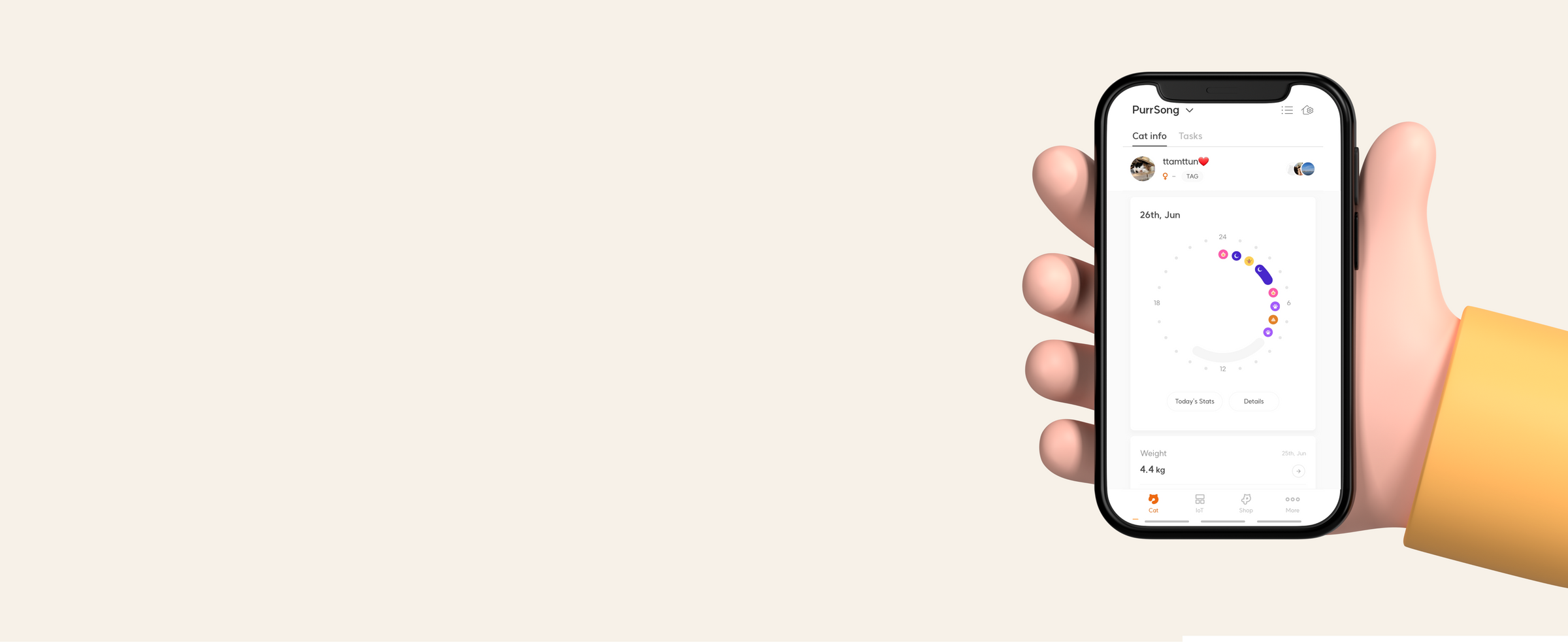 Monitor Cat's Health Status
Through PurrSong's application, you can easily monitor and track your cat's bowel movement and changes in body weight.
Weight Measurement
LavvieBox is able to easily detect weight changes with an internal weight sensor. It is also able to distinguish individual cats within a ±100g range. For multi-cat households with cats of similar weights, LavvieTAG can be a solution for precise identification.
BCS Obesity Management
LavvieBox automatically records your cat's weight and assists with obesity management by measuring the weight every time it's used.
Check Bowel Movements
Monitor real-time data about your cat's bowel activity regarding frequency and duration with PurrSong's application.